Facts & Figures, CUI Lahore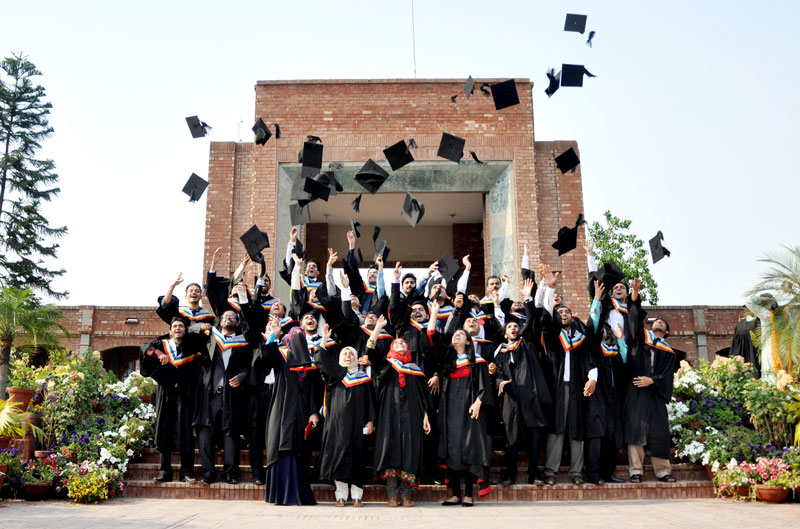 COMSATS University Islamabad, Lahore Campus (CUI Lahore) is a premier institution of higher education in Pakistan. Established with a mission to provide quality education and foster academic excellence, the university has made significant progress in a short span of time.
With an enrolment of over 7,000 students, the university offers 37 academic programs, including undergraduate and graduate programs, in a variety of fields of study. The university's faculty members, who hold PhDs from some of the world's top universities, are committed to providing their expertise and guidance to students. There are 13 academic departments, each staffed with highly qualified and experienced faculty members, who are dedicated to ensuring the success of their students.
In addition to academic excellence, the university places a strong emphasis on student development and well-being. Faculty members act as mentors and provide guidance and support to students, helping them to grow and develop both personally and intellectually. The university also offers a range of extracurricular activities, including sports, which allow students to pursue their interests and engage in healthy and productive activities outside of the classroom.
The campus is designed to provide a peaceful and conducive learning environment, with traditional subcontinent architecture surrounded by lush green grounds. The university is equipped with state-of-the-art facilities, including well-equipped classrooms, modern labs, a library, to ensure that students have access to the resources they need to succeed.
In conclusion, COMSATS University Lahore Campus is a vibrant and dynamic institution, dedicated to providing a high-quality education and fostering academic excellence and student development. With its talented faculty, modern facilities, and commitment to student success, the university is well positioned to continue its growth and success for many years to come.
Some facts and figures about CUI Lahore are as follows:
Campus
| | |
| --- | --- |
| Campus Established | 2002 |
| Total Area | 185 Acres |
| Academic Blocks | 13 |
| Faculty Blocks | 2 |
| Hostels (In Campus) | 1 |
Academics
Total faculty at Lahore Campus
482
PhD faculty at Lahore Campus
240
Academic Departments
13
Under Graduate Programs
20
Graduate Programs
26
(17 MS, 9 PhD)
Total Students Enrolled
7,405
Graduates / Aumni till Spring 2023
| | |
| --- | --- |
| Passed Out Students | 19,907 |
| Passed Out Male Students | 15,429 |
| Passed Out Female Students | 4,478 |
| Passed Out Undergraduates | 16,997 |
| Passed Out in MS-Programs | 2,782 |
| Passed Out in PhD-Programs | 128 |
| Worker Quota Graduates | 3,724 |