CUI Rankings & Reputation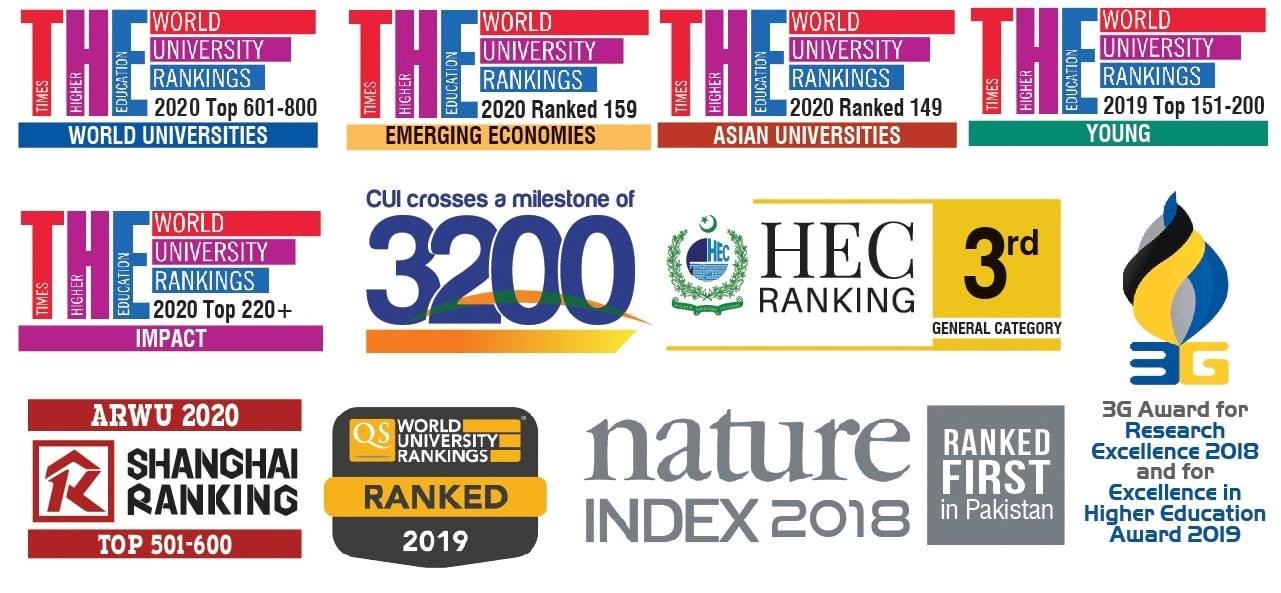 University ranking is a crucial tool for students, educators, and institutions to compare and evaluate the quality of higher education establishments. In today's competitive academic landscape, it's essential to have a clear and objective assessment of the strengths and weaknesses of different universities. The purpose of this ranking is to provide accurate and informative information to help potential students make informed decisions about their education.
COMSATS University Islamabad (CUI) is a highly regarded higher education institution in Pakistan, recognized for its focus on delivering quality education and promoting student achievement. With its strong academic programs and commitment to student success, the university has become a popular choice for students seeking higher education in the country.
CUI has been recognized as a leading institution of higher education globally as well. The university has been consistently ranked highly by various international ranking agencies, reflecting its commitment to academic excellence and research output. This recognition highlights the university's strengths in areas such as teaching quality, student satisfaction, and research impact, and demonstrates its standing as a top-tier institution in the region.
The below-listed ranking of CUI highlights its commitment to academic excellence and student success and reinforces its position as a leading higher education institution in Pakistan.