Pakistan Research Repository includes MPhil and PhD thesis produced in Pakistan, often available in full-text.
DRO (Durham Research Online) is an open access repository subject only to copyright, license and other contractual or legal obligations, it will provide free access via the internet, without permission barriers, to the material it holds.
MIT Thesis contains more than 30,000 thesis completed at MIT dating as far back as the mid 1800's.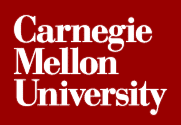 Carnegie Mellon's institutional repository contains conference proceedings, working papers and technical reports, and theses in thirteen separate collections relevant to management sciences.